Meet Apostol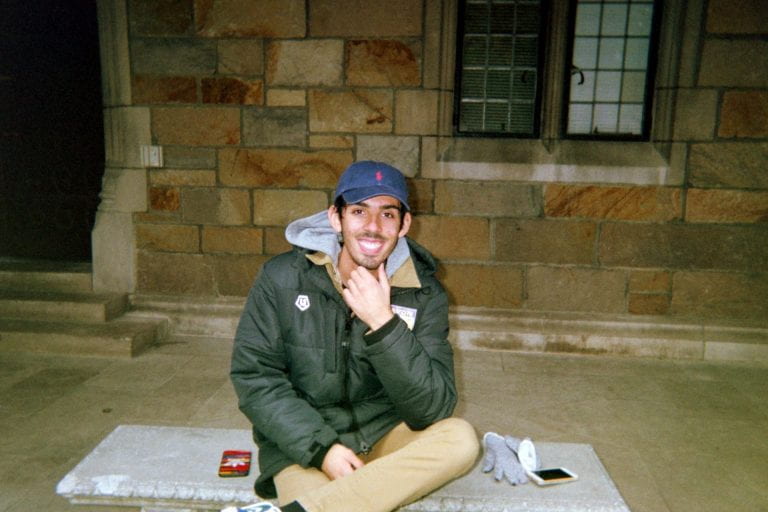 Hometown:
Avon, Ohio
Start year at Ohio State and major:
August, 2020; Biochemistry Major, Business Minor
What motivated you to go to college?
For me college has always been more than just a means to an end. As John Dewey put it, "Education is not preparation for life; education is life itself." I have always been a lifetime learner and I am a firm believer in the idea that through education, you can change the face of the world. By going to college I will be able to become a licensed dentist and serve underprivileged communities in Ohio as well as educate others about the importance of oral health.
Best takeaway from your participation in BFSP this year?
The greatest benefit that the Buckeye First Scholars Program has bestowed upon me is a sense of community on a campus with over 40,000 students. The organization provides an outstanding group — driven, hardworking, and dedicated peers with whom I can study, network, or grab coffee.
How has your first-gen identity helped you find success during your college journey?
Before coming to Ohio State I often viewed my first-gen identity from a deficit standpoint. As the end of my senior year loomed closer, I couldn't shake the dreadful feeling that I was somehow destined for failure during my time in college because of my first-generation upbringing. Everything from the FAFSA to class scheduling was an alien task to me and, unlike my peers, I couldn't ask my parents for help. Yet my first semester in college taught me two important lessons. The first being that everyone, regardless of their background, struggles. The second was that being a first-generation American taught me grit and resiliency. As the weeks went by I grew to appreciate both my own battles and my parents' struggles.
What would you tell your freshman self?
Just get started. The most difficult part of anything, whether that be homework, presentations, working out, joining a club, or reaching out to a professor, is just getting started. Getting that first problem done, that first paragraph written, or even the first line of an email started gives our brains enough dopamine to follow through with the activity. My favorite part of this idea is that completing even one small task gets the metaphorical ball of motivation rolling thus resulting in other assignments getting done.
What has been the best thing about your college experience?
The individuals I have met and the relationships I have formed. These individuals have pushed me to challenge my viewpoints and reconsider my absolutes in life. They motivate me, they support me, and they laugh with me. In a weird sense these relationships keep me grounded yet continually searching for new adventures.
Where do you see yourself in five years, personally and/or professionally?
In five years I envision myself at Ohio State's dental school with a pair of scrubs on probing around on some replica teeth. I see myself still having a passion for learning and a curiosity for the world around me.