Meet Aarionna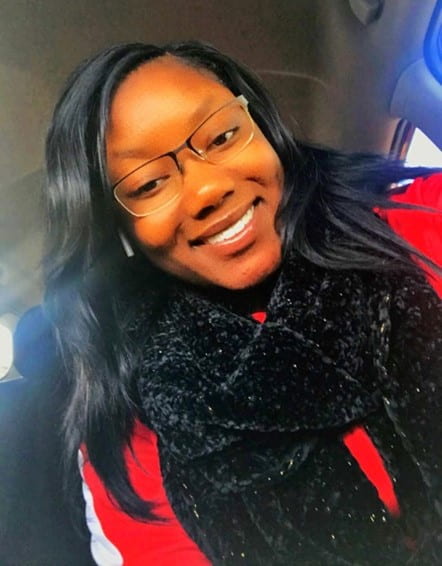 Hometown:
Springfield, TN
Start year at Ohio State and major:

Fall of 2021, Social Work
What motivated you to go to college?
My parents never went to college and there are very few in my family who have attended as well so I wanted to be the one who went to college and pursued a good career afterwards.
Best takeaway from your participation in Buckeyes First Scholars Program?
I love the check-ins from Milan (BFSP Success Coach).
How has your first-gen identity helped you find success during your college journey?
Creating goals with Milan, because I used to be really bad at managing time and managing stress but creating goals with her has helped me prosper.
What would you tell your freshman self?
I would tell my high school self that being an adult is not fun — it's actually terrible! No, but really, I would tell her that her first year in college won't be easy. There are times she is going to want to give up, but she has to remember that if we lived a life without challenges it would not give us room to grow. She also has to remember that failing is ok because without failure she also won't be able to grow.
What has been the best thing about your college experience?
Meeting many different people, participating in different events around campus and exploring Columbus.
Where do you see yourself in five years, personally and/or professionally?
Personally, I see myself in a stable position living in an apartment while also still serving in the military. Professionally I see myself working on getting my license to become a children's therapist.