Meet Kayla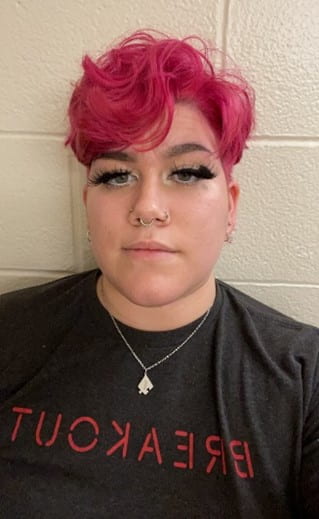 Hometown:
Tipp City, OH
Start year at Ohio State and major:
Fall of 2021, Sociology
What motivated you to go to college?
I knew that, especially since I went to a small high school, that there was so much more to learn about the world. I wanted to expand my horizons and learn about other people and their experiences. And I have realized that even though I've only been here for a year, I have done so much learning about other cultures, experiences, and so much more.
Best takeaway from your participation in Buckeyes First Scholars Program?
It has helped me navigate through college when I didn't have many other options or resources. It has given me access to an amazing advisor who has helped me create goals and given me individualized advice on how to get through school.
How has your first-gen identity helped you find success during your college journey?
It has allowed me to find other people who are first-gen and share my experience and be able to also find resources to help me and them navigate.
What would you tell your freshman self?
Loosen up. College is truly what you make of it, and if you stay stuck up then college won't be fun. College is so much more along with academics and cherish your time.
What has been the best thing about your college experience?
Finding my best friends.
Where do you see yourself in five years, personally and/or professionally?
I want to be happy. I'm not sure what I want to do career-wise, but I love my major and I know that if I stick with it, no matter where I end up, I'll be happy.